ART VISUAL
CONTEST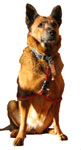 ugallery@ugallery.org, phone USA 1 646 221 3712
..apparently people who have aesthetic theories..concepts,ideas and opinions are and should be seen as relatively intelligent factors in other people"a sociAl spectrum,as realm of an identity giving factor is opinions,ideas and concepts dear to any such relevant artist, not just critics of others but men who want to lend or give support to individuals other than themselves to encourage peace and camaraderie among relations that are seen as vital supporting factors in any successful artistic community that sustAins friendships and success and love not the goals of negators who aim to stifle, eradicate or distort the true unique visions of great or humble idealists.. SENOL BASKURT
PROJECT IN
Art Visual by the River

Create a art show in the NYC Park (John V. Lindsay East River Park) close to East River Promenade. Group of artists( painters and sculptors) will create an exhibitions.
You cannot make a photo of your dream but you can paint or carve it.
Sponsor : "Darius Gubala Collection", " U Gallery", " 4 D Basment.org "




Julio Mejia "the mint"


Darius Gubala


Walker Fee



Krys Swiatek "bird of prey"
/akcentrestorati/

Scot Borofsky gallerywalk

Arnaldo Boscherini
.equilibriarte.

Ysl Sairt

Jan Pamula

Jacek Gulla


Edmunt Korzeniewski
praca-polskiego-artysty


Liz Val.liz-n-val.net/gallery/

Free Ailon biography.

World Kostabi

securedata


Stanislaw Mlodozeniec /gielda-inwestora.sztuka

M Liwdsey .pinterest./MistyLindsey

Majka Sochaniewiczms solo.

Hanne Lauridsen HL7

Jerzy Kubina .roshkowskagallery./

Malga Kubiak /watch?v=aDLkwJacq9E


Janusz Gilewicz painted


Taylor Mead

You do the work in one minute, and you save a yers.
More picture
home
Started contest for BEST ARTIST VISUAL WHOLE WORLD, 10$ 1 image
Artists choose the winner of the attending artists
The results will be annouced after achieving min 2000 votes
Deadline after 7 days

For 3 winners be exhibition in Gallery 2 weeks
in Manhattan + art opening 7 pm- 9.30pm
proposed AUGUST 1 . 2017
+ bonus for the first winner
Participation 40$ fee per 4 images+ 4 vote (but not vote for yours self)
or
10 $ 1 image + 1 vote (but not included showing in Art Gallery NYC)
Upload as many images as you like.
Note that once you have paid, you will be unable to make changes picture

Send the picture and vote by email
phone USA 1 646 221 3712 (text masage ok)

if you are from NY is sale tax is 8.875%




Or

1 payment method: CHASE QUICK PAY in (USA)
2 please send me your email in order for me to send you the quick pay request.

Or

send check
Tell to your friends about our contest!!! http://ugallery.org/Art.html
Cynthia Karalla , Zelda Kaplan,
Jennefer Mrozek
Jordan West
Juliusz Schabel
Laurieanne Wysocki
Lillian Binder,
Malcolm Mcksson
Osama Khatlan
Oscar Maxera ebay.com/itm/geometric-composition
Richard Antholz
Robert Barto,
Robert Walter
Roman Tarevsky
Susan Isralson .now-gallery.com/crew
Darius Gubala ugallery.org/Art
The more cleve thoughtr, the better the mind process.
The more you are bored, the better you think